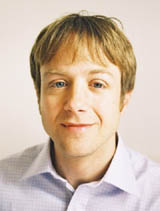 e:
kaw40@cam.ac.uk
t: 01223 748354
w:
http://www-g.eng.cam.ac.uk/photonic_comms/files/cps_groupmembers_page.php?crsid=kaw40
---
Kevin WILLIAMS joined the Group in 2001 as a Senior Research Associate having previously been at Sheffield University (BEng in Electronics), Bath University (PhD in Physics) and Bristol University (Research Associate). He has worked on a number of projects: EC funded IST project MONOPLA, short pulse laser sources; EC funded IST project WAPITI, wafer-bonded integration technology and DTI LINK project SOAP, computer networking with photonic switches. He is currently with the COBRA Research Institute, Eindhoven University Technology, The Netherlands, and visits Cambridge to work on the Femtoblue project. His other research interests are in photonic integration. Kevin was a Fellow of Churchill College (2002-2006)
Kevin Williams is (or has formerly been) affiliated with Cambridge University and Centre for Photonic Systems, University of Cambridge.