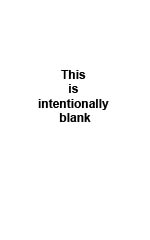 e:
mll35@cam.ac.uk
t: 01223 748345
w:
http://www-g.eng.cam.ac.uk/photonic_comms/files/cps_groupmembers_page.php?crsid=mll35
---
Mark Leadbeater has been Programme Manager of the CIKC since its inception in 2007. Previously he was Manager of the Device Physics research group at Cambridge Display Technology Ltd, the leading developer of polymer light emitting diodes. Prior to that, Mark was a senior researcher at Toshiba's Cambridge Research Laboratory, developing gallium arsenide based low-dimensional semiconductor devices. Mark has a PhD from the University of Nottingham and an MA from the University of Cambridge. He has co-authored over 70 scientific publications and 20 patents.
Mark Leadbeater is (or has formerly been) affiliated with Cambridge University and Centre for Photonic Systems, University of Cambridge.